Bouton, Lura May
From Helderberg Hilltowns of Albany County, NY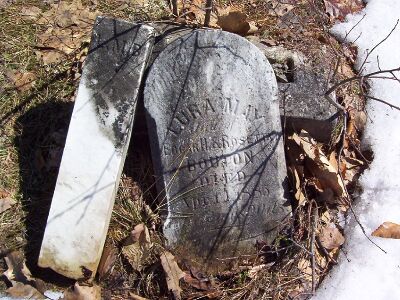 Life & Death
Lura May Bouton was born January 25, 1885, in Norton Hill, Greene County, New York, the only daughter of Edgar Harry Bouton and Rossetta Tallman. She died on April 4, 1885, in Berne.
Burial
Lura is buried in Huntersland Christian Cemetery in Berne. Her gravestone reads "Lura May dau of Edgar H. & Rosetta Bouton, Died, April 14, 1885, aged 2 m's 20 d's"
Noted Discrepancy
The book "Bouton-Boughton Family", by James Boughton, published in 1890 records Lura May's death at April 14, 1884, one year earlier than her gravestone reads.