Huntersland Christian Cemetery
From Helderberg Hilltowns of Albany County, NY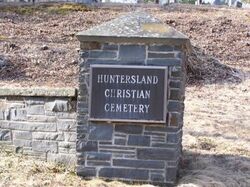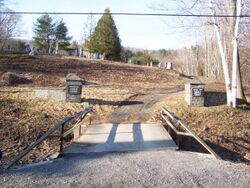 Location
Huntersland Cemetery is located on County Route 10 (Huntersland Rd) near border of Albany and Schoharie counties in the hamlet of Huntersland.
History
The official name of the cemetery is The Union Cemetery Association of Huntersland which was decided at a meeting on September 25, 1893. The earliest burial was in 1844.
Gravestones
This is not a complete listing of gravestones at this cemetery. More gravestones will be added as time permits. Many gravestones in this cemetery can be found by following the external link below to the Berne Historical Project website.

Photos by Russ Tallman
Transcription of stones
The Berne Historical Project site has a partial listing of stones based mainly on the 1936 transcription done by Lt. Col. and Mrs Hannay.