Heroes of Albany
From Helderberg Hilltowns of Albany County, NY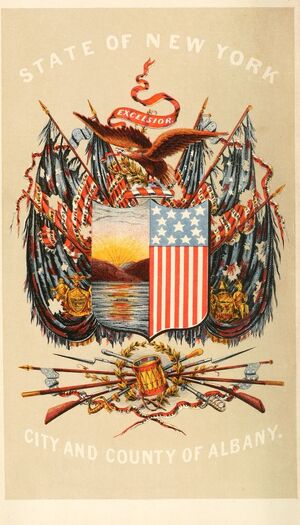 THE HEROES OF ALBANY: A Memorial of the Patriot-martyrs of the City and County of Albany, who Sacrificed Their Lives During the Late War in Defense of Our Nation 1861-1865, with a View of what was Done in the County to Sustain the United States Government; and Also Brief Histories of the Albany regiments.
By Rufus Wheelwright Clark, Published by S.R. Gray, 1866; 886 pgs.
Heroes of Albany is available on line at the Cornell University Library Digital Collection.
Hilltowns men in Heroes of Albany
Rensselaerville men in Heroes of Albany
Berne men in Heroes of Albany
Knox men in Heroes of Albany
Westerlo men in Heroes of Albany