Kiwanis Club of the Helderbergs
From Helderberg Hilltowns of Albany County, NY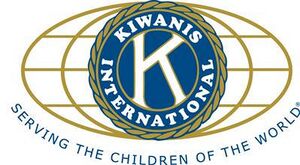 Kiwanis Club of the Helderbergs
Kiwanis International is a global organization of volunteers dedicated to changing the world one child and one community at a time. Founded in 1915, Kiwanis International now has over 8,000 clubs in 80 nations. Its motto is "Serving the Children of the World." A Kiwanian is a person of good character who wants to improve his/her community.
The Kiwanis Club of the Helderbergs was chartered in 1960; its territory is Berne, Knox and Westerlo. Kiwanians believe that working hard and having fun together builds strong friendships as well as strong communities, so Club members typically meet Wednesday evenings at a Hilltown restaurant to share a meal and plan its projects:
The Club runs the Hilltown Memorial Day Parade in Berne each year. It helps the Hilltown Community Resource Center by providing Easter, Thanksgiving and Christmas food baskets to less fortunate children and their families, and by providing backpacks with supplies for children returning to school. Every year the Club does a highway clean-up on Route 156; it also built the flower garden at the corner of Routes 156 & 157. Starting in 1966, it has been sponsoring the BKW High School Key Club, a service organization for youth. In 1990 Kiwanis built the Little League ball field in Knox, and it continues to support Little League.
To fund its work, the Club annually holds a Pancake Supper at the Knox Fire Hall, and it sells Bluebird Nesting Boxes. To learn more about past Helderberg Kiwanis projects, click on the "Kiwanis Club of the Helderbergs News Articles" link below. If you think you might like to join the Helderberg Kiwanis Club, click on the link to the "Kiwanis Club of the Helderbergs Website" below to learn more about the Club.