Kirby, Irene (Geier) - Story 2004
From Helderberg Hilltowns of Albany County, NY
Irene Geire Kirby - Remembers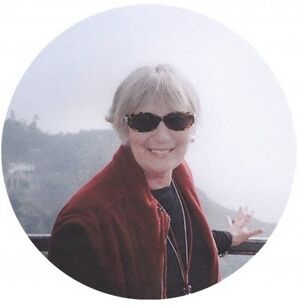 I lived across the street from the O'Connell's. Peggy O'Connell had a pony and a cart, an adorable wicker cart which was only brought out for special occasions, and her aunt from NYC would come up to take pictures of the pony and cart. At night we would go over and play "Red Rover Red Rover Come Over" between her house and her garage.
Peggy had a nanny, while her mother Marguerite was working in the city. She was only a couple of years older than Peggy and we would all get together, Mary Hayden ,Peggy, my sisters Mary and Jean and I to play, it was such fun.
Next to O'Connell's house was an empty field; all the men on the back road would pitch horseshoes there. After dinner someone would go out and clang the shoes, and that was the signal to meet there and pitch. All the children and wives would sit on the benches and watch them play, and gossip. That was a nightly event.
There was a poker night. Russ Johnson, our next- door neighbor, had a flute. He would go outside and play it, which was the signal to gather to play cards. They would all take turns playing at everybody's house. When they came to Dave Marks, it was a special event. He had a chair that was all wired up with electric that was commonly called the electric chair! He would bring in an unsuspecting player and sit him down in that special chair and everyone would roar at the reaction of the poor player when he received the shock of his life.
Once a week we would have movies. Ray Smith who worked for Warner Brothers, and lived on Jones lane, would bring out the films, Dave Marks had a screen and speakers. Sometimes the movies were at Mark's and other times at Johnson's. Everyone would bring their lawn chairs, the whole back road would come and anyone else who knew about it.
At the time I was growing up, Russ's two little girls lived next door. They were Carole and Gail and then maybe 10 years later Linda came along. Carole and Gail were my buddies, Russ used to take us up Mount Grippe, behind Rest Seekers Inn. We would climb to the top with our little pails, where there were the most wonderful Blueberry fields. The next week everyone was baking Blueberry pies, muffins and whatever else they could think of to use the berries in.
Over in what we called the Grove, they had an open- air pavilion, and you could hear the music as it reverberated around the whole lake. We all went as family's, to sing and dance, mothers grandmothers, children, we all had such fun!
To entertain ourselves over the summer, we would always put on a show, to raise money for the church. Anyone was invited to join, but it was mostly the kids who lived on Jones lane. They were, Sylvia and Dalton Marks, the Johnson girls, my best friend Barbara Riley from Albany, my sisters and Peggy O'Connell for the first of years, and myself. Peggy was taking dance lessons at the time, so our show would evolve around whatever costumes Peggy had at the time. After that we made our own outfits. The first couple of years we performed at Mattice's, of course our audience, who were all our parents, would come and whoever the Pastor was for the church that summer. We would pass the hat and get maybe $25.00 and that would be our donation to the church. We would spend the entire summer making our costumes. Next door, Marion Johnson had a player piano, and we would practice over there and sing whatever songs she had on the piano rolls at that time; this became part of our show also.
Elsie Marks was very involved with the Red Cross. She would have us collect pine needles and she would give us pieces of calico to sew together to make pillows stuffed with pine needles. We would sell them, God knows who bought them, and that was our contribution towards the war effort.
The big deal of the summer was the WLIA picnic or family day. We would spend the morning at the lake and have all sorts of water games, greased watermelon, canoe tilt's, swimming races and many others. In the afternoon we would go to Hayden's. The games continued there with 3- legged races, egg tosses, a softball game, dart contests, tug of war, pony rides, and there was always music playing. ,sometimes even a band. There were free hotdogs and as you got older, free beer. There was always a wacky hat contest. We would usually end the night by closing Hayden's at 3 A.M. The stories that were told the next day were just incredible. It was a wonderful healthy wholesome atmosphere to grow up in.
We also had taps at night and a bugle to wake you in the morning, and then you would have a sea of little orange canoes coming out from camp Orinsekwa. They had such a loudspeaker system at the camp, that you could here all the daily announcements.
One year the Hayden's had horses for rent for .50 an hour. Some of us kids were going riding one day, and Dalton wanted to come along, but he didn't have any money. He could not ask his parents, as they were not at home at time. Now Dalton was a very adaptable boy, so he took some of his father's fishing tackle and a card table and went down to the main road and set up shop. Business was brisk and he soon had more than enough money to go riding. Dave was furious when he returned home and found some of his favorite fishing equipment had been sold.
We would always see little Dalton out in the middle of the lake fishing, with his dog Teddy. Teddy was a very large police dog, and you could hardly see Dalton, because the dog was so large. They were inseparable and whenever we saw Teddy we knew Dalton was right behind.
Pa Jones was the first president of the WLIA, and was a very dignified individual. He had two children, Emma who married Bill Evans and they always summered at the Jones cottage. I can't remember the son's name, but they came out to the camp now and then with their two daughters, Barbara and Beverly. The two granddaughters would stay for the summer. The Jones cottage was one of the most beautiful on the lake, they had a gardener who took care of the grounds, and I think he was from East Berne. Now behind their house they had a taproom, complete with taps, so there was always beer available. There was a little table for playing cards and a powder room. Pa Jones owned an electrical supply company on Broadway in Albany. They lived in the city and his wife was a very formal lady, we called her Ma Jones, but the name didn't suit her very well.
I believe the people who owned the house next to Dave Mark's were named Slingerlands. It was a yellow clapboard camp at the end of the lane and was available for rent in the summer. That's how I think Pa Jones and Russ Johnson started to come to Warner Lake, they rented it together. When their families became too large for the camp, they each bought one of their own.
Marguerite O'Connell, who was the first treasurer of the WLIA, lived across the lane from us. Her husband had passed away many years before and my uncle Al became her second husband. So my father and his twin brother lived across the lane from each other. My uncle Ed lived down at the end of the lane where Roemer's live now. It was a family affair, which was wonderful, it was such fun. When I think of Jones lane, I think of fun, fun, with all the grownups and the children as one big family.