Huyck Preserve
From Helderberg Hilltowns of Albany County, NY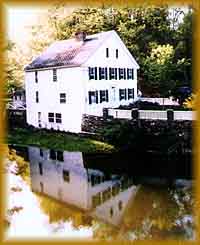 Hiking trails, water recreation, and much more.
Here is a link to the official web site of The Edmund Niles Huyck Preserve and Biological Research Station
Here is a link to their blog with updates on current activities.
Non-motorized water craft may be launched on Lake Myosotis in the Huyck Preserve outside the swimming area, regardless of Huyck Preserve membership status. (Although membership is certainly appreciated for this worthy organization!!!)
---
35 Acres given to Huyck Preserve
Huyck Preserve meighbors Jeri and John Woodhouse formally donated 37 acres of their long-held family property to become part of the Huyck Preserve. The land includes fields and shrub habitats, but is dominated by pristine quality emergent marsh.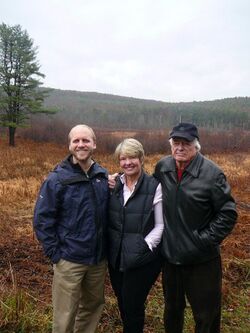 Located just along Route 85 just north of Rensselaerville, this large open wetland is easily viewed and can be enjoyed by all. This land has terrific birding potential and is on the edge of being suitable habitat for the endangered bog turtle. Along with being protected in perpetuity, this wonderful gift will be highly valued at the biological field station for research and education opportunities.