History of the County of Albany
From Helderberg Hilltowns of Albany County, NY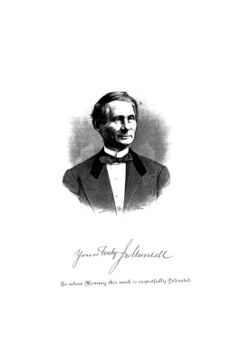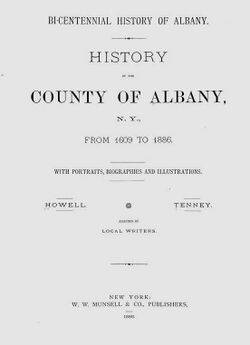 History of the County of Albany, N. Y., from 1609 to 1886, compiled by George Rogers Howell and Jonathan Tenney and "assisted by local writers" (New York, 1886).

Advertised as the "Bicentennial History of Albany," this monumental work is a classic Victorian local history and the most comprehensive antiquarian history of Albany. It is popularly known as "Howell and Tenney."
Author: Howell, George Rogers, 1833-1899.
Title: Bi-centennial history of Albany. History of the county of Albany, N. Y., from 1609 to 1886. With portraits, biographies and illustrations. [By] Howell [and] Tenney. Assisted by local writers.
Publisher: New York, W. W. Munsell & Co., 1886.
Date of Publication: 1886.
Page info: xxx, 997 p.front., illus. (incl. facsim.) ports., maps.29 cm.
The entire book is available online through Google Books and Archive.com
- It is in the reference section of the Berne Public Library and at the Saddlemire Homstead of the Knox Historical Society.