Gifford, Bert
From Helderberg Hilltowns of Albany County, NY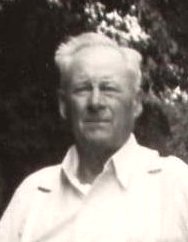 Birth
Bert Gifford was born September 12, 1877, in Berne to Albert W. Gifford and Mary Hope Fox.[1]
Occupation
Marriage & Children
It is believed he never married, and had no children.
Death
Bert died March 18, 1970, at 92 years of age.[2] He was buried in Medusa Cemetery in Rensselaerville.[2][1]
Obituary
Published in The Altamont Enterprise, March 27, 1970

GIFFORD - At Albany Medical Center, Mar. 18, Bert Gifford of Medusa; Brother of James Gifford, Rensselaerville; also survived by several nieces and nephews. Funeral service was held Saturday at the Cunningham Funeral Home in Greenville. Interment at the Medusa cemetery.
Additional Media

Sources