Bassler, Charles memoirs 2006
From Helderberg Hilltowns of Albany County, NY
The area as I remember it
By Charles Bassler, 2006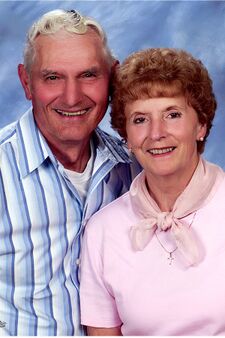 I was brought up and worked on a farm, as were many other youths. This was farm country pure and simple, and you could make a living with a few milk cows and raising oats and corn as a supplement. Farmers exchanged help with the hay and grain crops with no money changing hands. The meals prepared by farm women were usually the only payment, and most definitely well worth it. Working days were usually hard and long but it was a healthy environment and you grew to respect nature. Six day working weeks were normal, with only milking chores on Sunday. Sunday was a day for worship, a ride through the countryside, or relaxing with friends and family. We raised our own chickens for eggs and normally a lazy rooster became our Sunday dinner along with vegetables from the garden, or in winter home canned goods. We made homemade ice cream, which usually was consumed long before it had a chance to soften. Sunday rides were a treat, for gasoline was roughly twenty five cents a gallon, and oil around the same price. I mention this because my first car used about as much oil as gas. Our daily hygiene chores were conducted in the outhouse, with a Montgomery Ward catalog for the paper work. Radio, checkers, caroms and playing cards usually filled our limited spare time. Rainy days in the summer were spent fishing on Fox Creek, and as my Grandfather always said, rainy days are good for straightening used nails!
When all the hay and crops were in the barn, we cut firewood, after which we hunted and trapped extensively. There were no posted signs, and we hunted our neighbor's property and vice versa, with a greeting "Good luck" as we passed each other in the woods. Venison was a winter staple along with home cured ham, liverwurst, head cheese, and salt pork from our own butchered hogs. We ground our own cattle feed and horse feed. Our milk was dumped in milk cans and picked up daily and delivered to the creamery in Central Bridge. Hay and crops were harvested with horse drawn equipment, with tractors just beginning to become popular. All the grain was cut with a reaper and binder and thrashed with a Campbell Thrashing machine, which was made locally in Central Bridge. In the spring we tapped trees and gathered the sap with the horses and a block sleigh. We piped sap across Fox Creek and also we used milk cans in an aluminum boat, when the water wasn't too high or swift. I have fond memories of staying at the sap house at night with my grandfather and keeping fire to boil the sap and make maple syrup.
I could always pedal my bike easier than I could start my car, so I used it for transportation most of the time. I certainly didn't need it for exercise as the farm gave me all I could handle. Looking back, I realize farm work and growing up on a farm may have been hard, but I certainly am glad I had the experience. Back then people respected each other, used common courtesy to each other, cheerfully greeted each other, helped each other and tolerated each other when we had to. With all our modern conveniences, can we in this present day rat race say the same things? Just a thought.
Charles Bassler